Each year the children in Key Stage 1 classes vote for two children to represent them on the School Council.
Due to COVID19 restrictions, this was unable to happen for the school year 2020/2021 but we are hopeful this can be reinstated in the Autumn Term of 2021.
Being a school councillor is a very responsible position as they have to:
Attend regular meetings with School Council leader, Miss Cates.
Make suggestions for how the school can be improved.
Take on tasks and roles to get things done.
Talk to their classes and sometimes to the whole school during assemblies.
Share their ideas with the School Council and their classes.
This academic year the School Council has been involved in the following: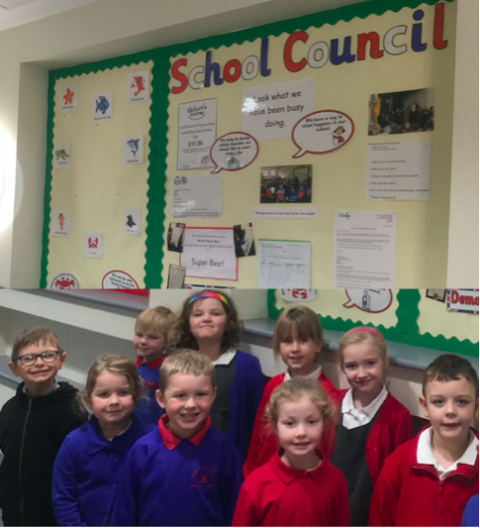 Provided feedback to our Headteacher, Mrs Stewart, about what we think makes a good midday supervisor.
Accompanied governors on a preview of our art exhibition.
Shared suggestions from our classes and voted for names for our two new attendance bears. We named them Jake and Holly.
Raised money for the NSPCC charity at the Christmas Tree Festival in Cromer Church and at our own Christmas productions.